ARCHITECTURES with DECORATIVE STAINLESS & TITANIUM SHEETS.
When you walk in urban areas, you will find many decorative metals used on modern buildings. Decorative stainless steel is used on exterior and interior of many buildings and brand shops. Colored Titanium sheets are used mainly for roofs and also for wall panels of luxury and historical buildings.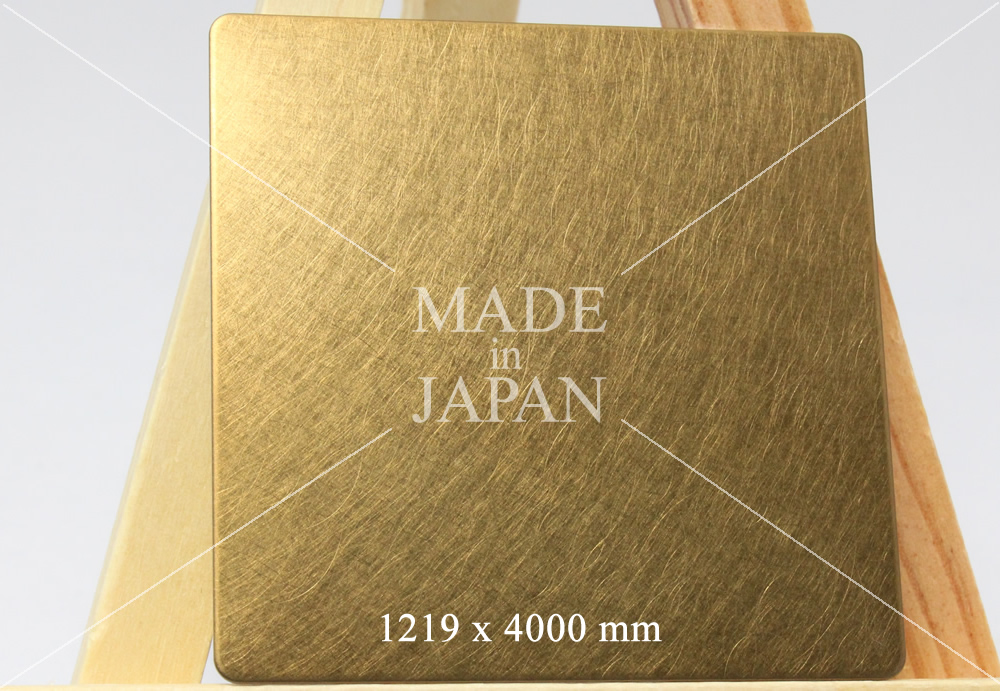 Titanium gold color stainless steel sheet for architectures
WE ARE JEM INDUSTRIES CORP., A LEADING COMPANY OF SUPPLYING DECORATIVE STAINLESS AND TITANIUM FROM JAPAN.FOR MORE INFORMATION, PLEASE VISIT " COLOR-METALS.COM "